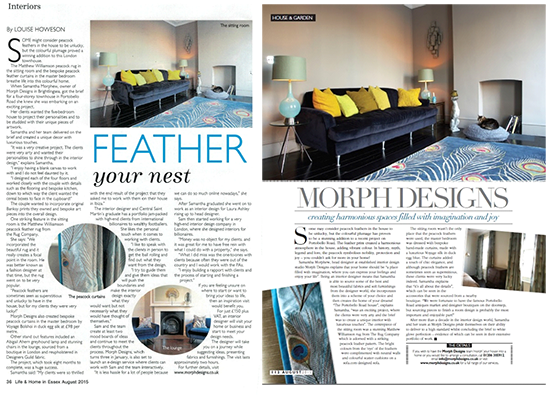 Peacock
This month we featured our beautiful Bolshoi peacock feather fabric in several magazine articles. The bold but luxurious design is appealing to the eye & has become very popular with our clients.
We were approached by the London Life group of magazines & also by the brand new Life & Home in Essex magazine, of which we attended their launch back in June. For each magazine, we decided to focus on an exciting project that we completed on Faraday Road in London, which had peacocks & colour as its central theme.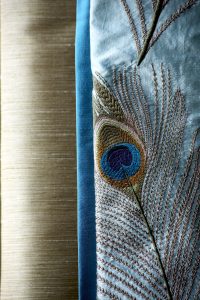 The Bolshoi fabric used for the bedroom curtains is made of silk & embroidered with the peacock feather design. The beautiful fabric comes in six different colourways, with the Duck Egg blue shade featured in this project (& shown above!). The peacock design was continued through to the sitting room with the Matthew Williamson rug.