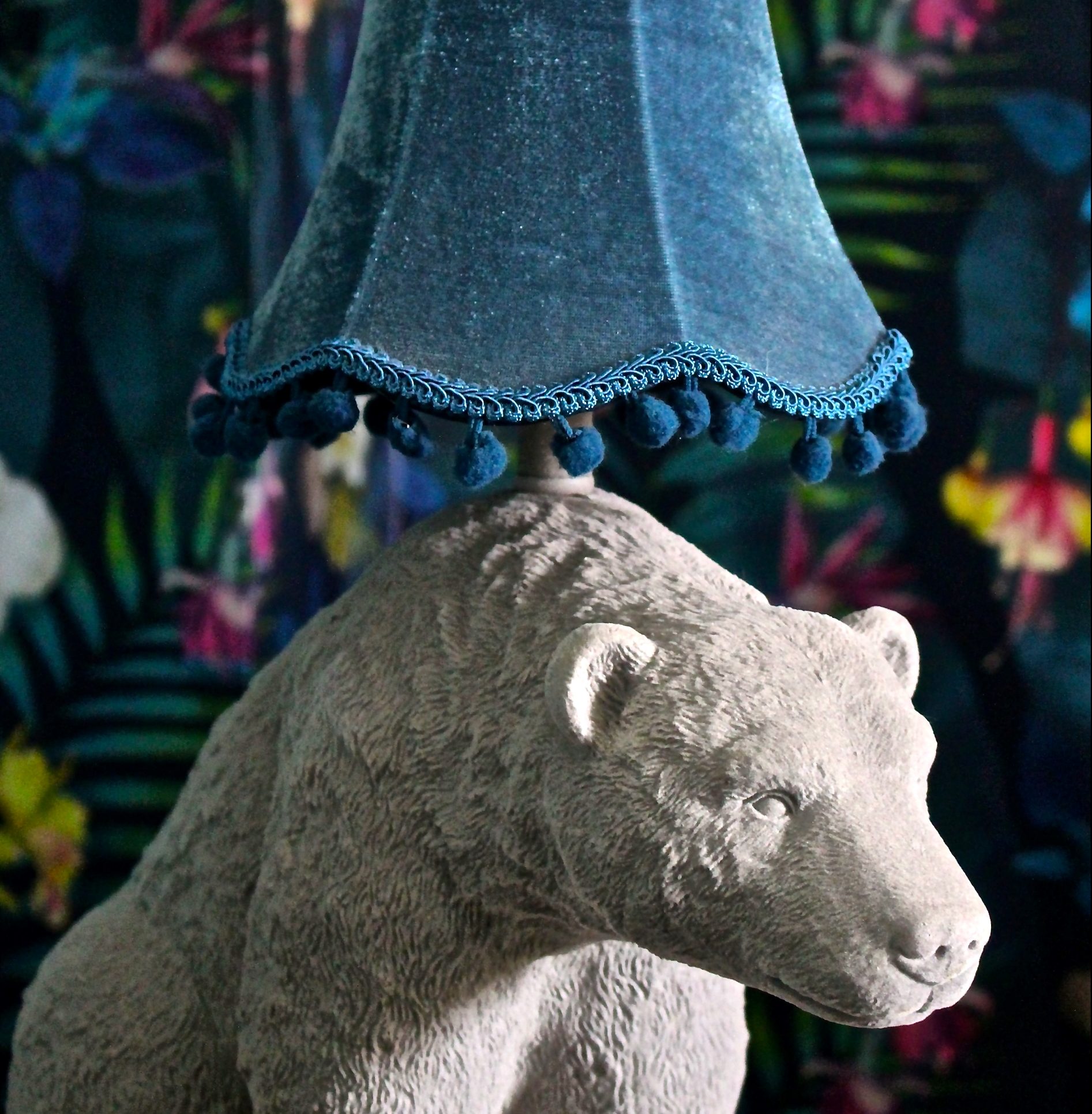 Zebras and Bumblebees and Bears . . . . . Oh My!
Well it has been such a busy time here at the Interior Design studio!
We have been working on projects all over Essex, Suffolk and London but our most recent completion was a home in Colchester Essex.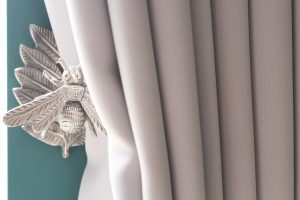 The brief from the client : Moody Colours with Quirky Elements.
From monochrome geometric prints, exotic floral and a love for bears . .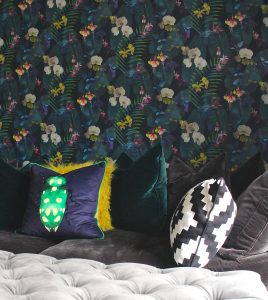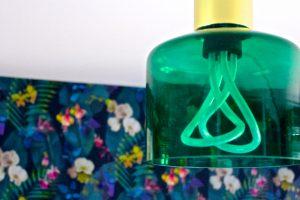 This was certainly an eclectic mix but we knew Samantha our Interior Designer would pull it off!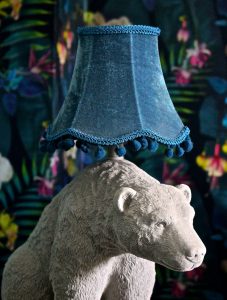 Samantha commented ;
"Its great when 'Anything Goes' is the rule . . . Letting our creative juices flow and pushing the boundaries – This certainly was not a magnolia wall client!Keeping designs playful with elements of the room that showed the clients personality."
Storage was a huge part of the room in order to house all the vinyl records that the client had collected over the years.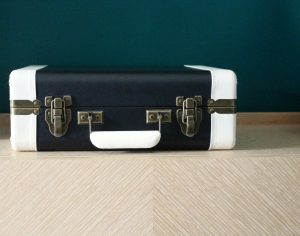 We created this bespoke unit that had a huge amount of storage in the cupboards that run below the TV line.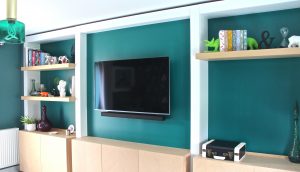 The units were handle-less which created a less busy visual result, without the need for cabinetry handles dotted everywhere.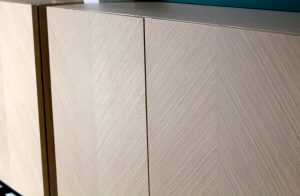 All units were on a push catch release therefore creating good strong even lines and allowed us to create a chevron effect in the oak panelled doors.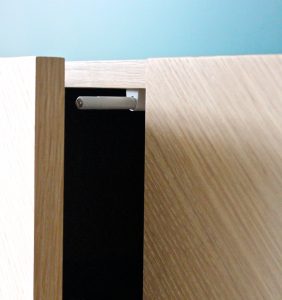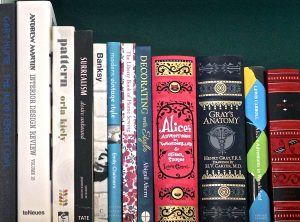 Shelving was added to display books and all the wonderful accessories the client had collected from their travels.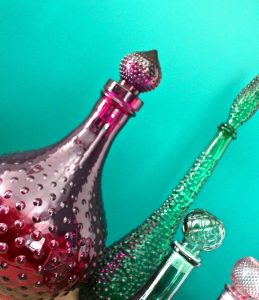 This certainly was a magical room with many visual delights.
For more information on our Interior Design Services please visit the page.