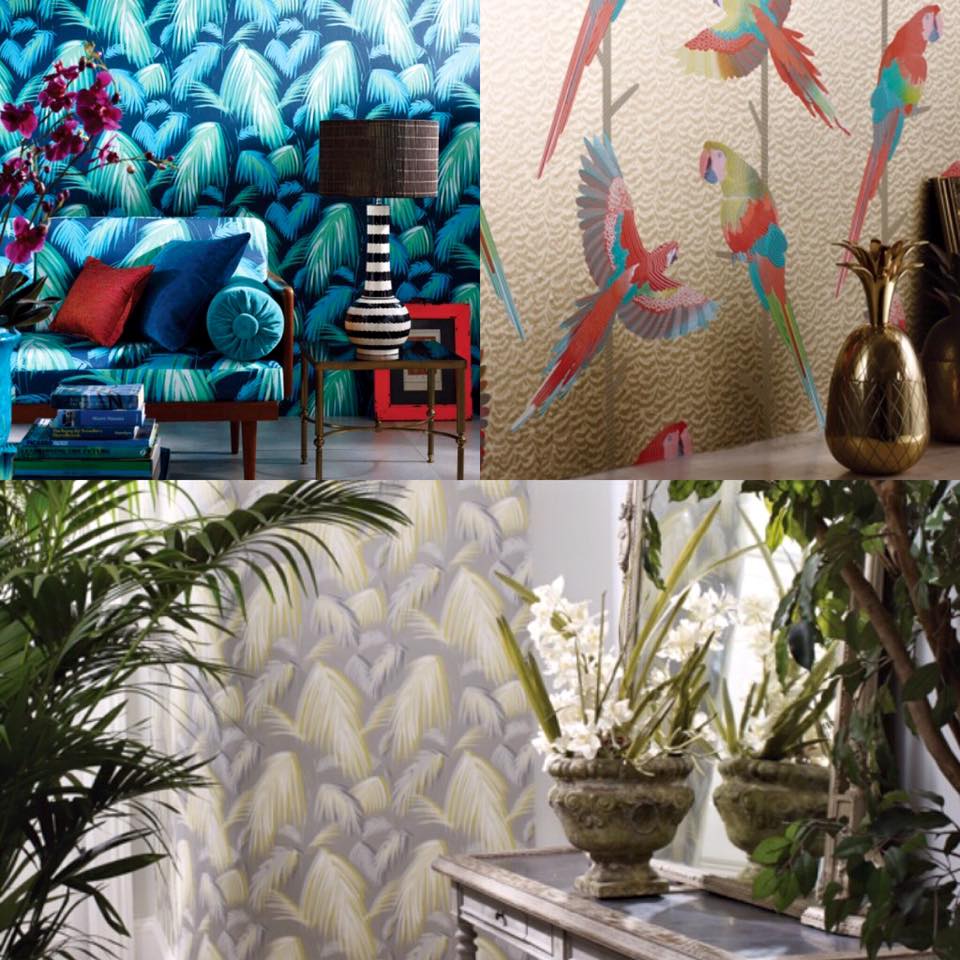 A Rio-t of Colour!
The Olympics this year has certainly got us here at Morph Designs sitting on the edge of our seats! Not only because of the incredible British athletes but also as we rather like a touch of the tropics!
Of course the exotic/tropical vibe has been THE trend for 2016 & Rio is quite certainly the epitome of that. Think bright & colourful, with plumes of exotic feathers & carnival music to get your tail feathers wagging…
You don't even have to travel over 5,000 miles to get the Rio fever! Why not try adding some of the fantastic Cubana range of wallpapers designed by the fabulous Matthew Williamson? We particularly love the parrot design & why not pair it with this aptly named paint? The green is honestly striking!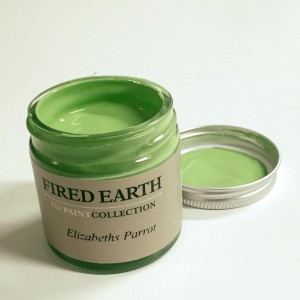 We can't talk about tropical vibes without mentioning our favourite and most fabulous bird – the flamingo…who is always centre of attention! There are lots of wonderful designs that incorporate this feathery friend & we rather adore these lamps in particular…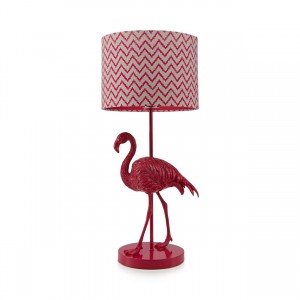 But we were very excited when we were asked to re-design a bridal boutique who's company catch-line is 'be a pink flamingo in a flock of grey pigeons'. What a design brief?! What do you think of the mood board we designed?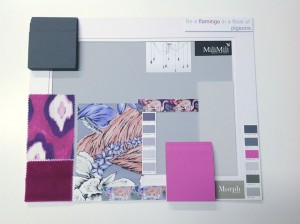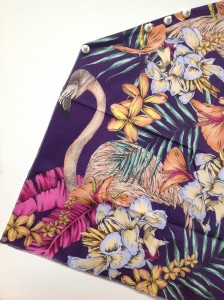 Keep your eye's peeled for the completed project – it's going to be a good one!