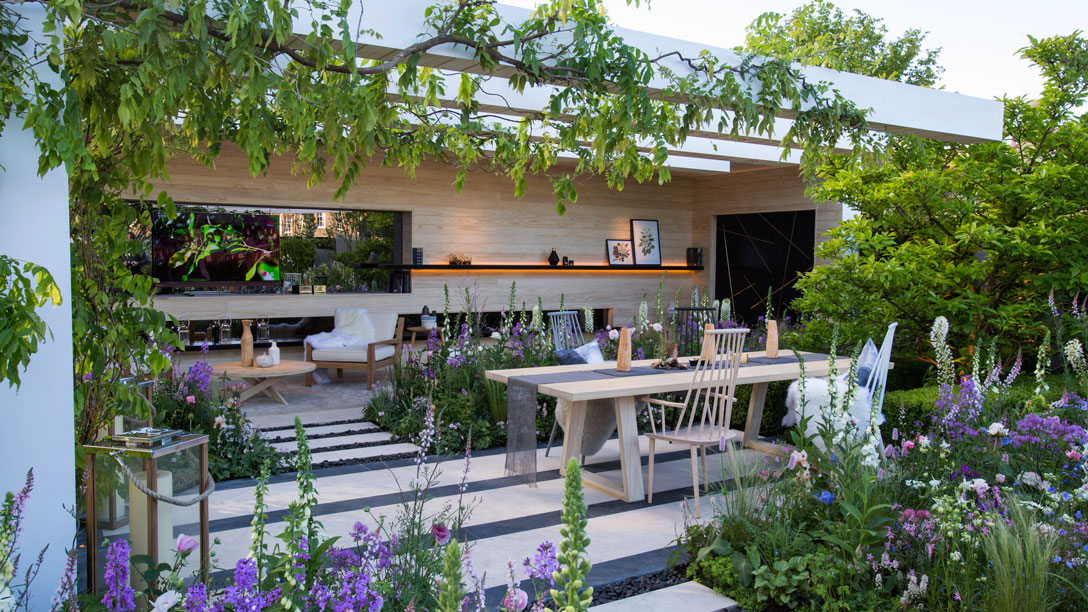 Chelsea Flower Show 2016
This week we see the famous RHS Chelsea Flower Show taking place. It is the most prestigious flower show & has been held in the grounds of Royal Hospital School, Chelsea since 1913.
The gardens that have been designed this year, are as always, incredible. Our particular favourite has been designed by Hay Joung Hwang – The LG Smart Garden. It not only looks beautiful, but it is synonymous with our own view that your interior design (& technology) can be 'incorporated harmoniously into the garden as well'.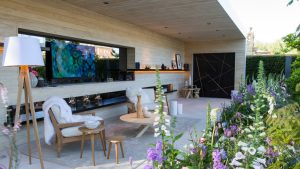 The minimalistic Scandinavian design has been mixed with a bright colour palette, which is extremely pleasing to the eye. It goes to show that you can be just as brave with your exteriors as your interiors! There are lots of fabulous accessories and fabrics that are perfect for outdoor use. We love the softness of this garden which has a relaxed and understated vibe. It 'demonstrates [the] contrasts between formal and informal as well as the balance between naturalism and artificialism – a metaphor for modern life'!
What do you think? You can see all of the other gardens on show directly on the website: RHS Chelsea Flower Show – website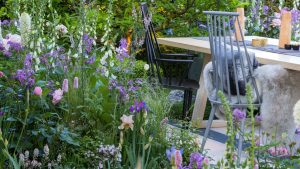 So what is it that we actually like about gardens & specifically flowers? A recent study suggests that gardeners and florists are the happiest workers in the country! And that's not surprising as science has told us that flowers have a strong positive effect on our emotional well-being, so basically they make us happier! For more than 5,000 years we have been cultivating flowers – which is a very, very long time! But who blames us, what's there not to like? They are beautiful, colourful, they smell good & always brighten up a room. It certainly makes a difference when we have a fresh bunch in the studio, they perk everyone up & essentially gets us all motivated.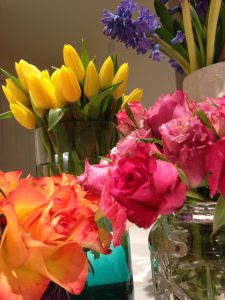 Of course, you don't always have to have a fresh bunch…there are some stunning faux flowers out there now, which means you can have flowers in your home every single day. On a recent visit to London we popped into Abigail Ahern's 'garden shed' situated between Habitat & Heal's on Tottenham Court Road.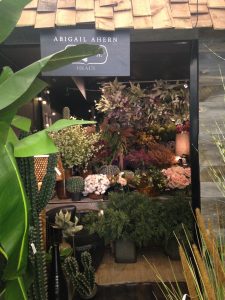 It was full to the brim with flora & fauna that would look fab in any interior!
Another way to include a floral twist to your home is through your decorating. In a recent project we included a lilac flower printed wallpaper, which added a softness & a touch of feminine to the clients guest bedroom.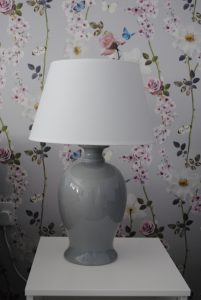 We also LOVE our accessories & the new collection from Christian Lacroix is no exception…have a look at these fabulous designs…